Check out: The Happy Entrepreneur: Get Profitable! a PDF guide to get profitable using your skills, talents and knowledge with do-it-yourself entrepreneurship.
Why You Deserve To Get Paid 
Being a solo entrepreneur usually calls for a person to wear several different hats.  Typically, you're using both your time and money to learn, create and profit your way to success from the ground up.  Even though there's can be a tremendous amount of emotional tribulation and financial risk involved in entrepreneurship, many growing entrepreneurs get anxiety over the thought of them presenting a product or service to the marketplace at prices and fees that can come close to matching or even exceeding what other businesses and long-term professionals may be offering.  This article is to help put things into a different perspective for you if you struggle with this issue.
One thing that can help with the "not good enough" complex that face several new entrepreneurs is understanding that your business is not like your job.  On your job, you have been given a marketplace value that you either negotiated or were offered.  Once you accepted it, it told your employer that the hourly or salaried wage that you would be given is appropriate for the projected return on investment for your services.
At most jobs, even where a person has a professional trade, they are compensated for delivering a result with someone else's system in place, using someone else's product or service.  A person on a job does not typically invest into the financial well being of the company that they work for, or hold a responsibility for ensuring the success of the company in every facet, even in managerial positions.
Roles
Development. You may have to make your own original products or deliver personalized  services which can include research, getting a prototype and developing various systems.
Manufacturing and Production. You have to recreate the products and deliver the services on an ongoing basis.
Marketing and Distribution. You have to find mediums to get your products and services out there into the marketplace. You also have to find ways to get the message out about your offerings.
Sales.  You have to take a prospective client/customer from being a "curious browser" to an enthusiastic purchaser.
Customer Service. You have to maintain retain relationships with customers, including dealing with complaints and addressing concerns.
Accounting.  You have to be responsible for budgeting of business expenses and payroll, (even if you're the only one on it).
Now if you worked for an employer where you had to develop, oversee and ensure the success of all of these departments by yourself, would you not deserve a lucrative income?
Copyright © 2016 Waymon Brown
Become a subscriber to www.TheEsquireProject.com and get (3) gifts. 1.  Start every week off with a big dose of unstoppable confidence in your pursuits by joining: The Weekend Minute, a 30 minute monthly conference call that helps you stay inspired in your journey of entrepreneurship.  2. Receive a copy of: Dream & Achieve!, an easy and simple guide to help you accomplish your goals.  3.  Enjoy a complimentary sample of: The Happy Entrepreneur: Get Profitable! guide. Experience it all by subscribing here!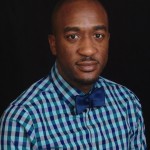 Written By: Waymon Brown. Creator of theesquireproject.com. Email info@theesquireproject.com