Check out: The Happy Entrepreneur: Get Profitable! a PDF guide to get profitable using your skills, talents and knowledge with do-it-yourself entrepreneurship.
At It Again: A Short Story
Taking a seat at the round table, Karen's throat grew tight and tension filled her bones. At this family gathering, the chatter was all about the new happenings of everyone's life. There was the baby on the way, the new BMW purchase, talk of vacationing in Europe for the summer and remodeling property in the spring.  Things seemed to be going so well for everyone. Then everyone wanted to know Karen's plans, and she was up next, though somehow, the only one in the hot seat.
"So how is it going with that book you've been working on?" Her uncle asked genuinely, hoping to hear an update on her progress from the last get together.
"It's coming along well, it has been a process, but I'm looking forward to everything that's developing."
"That's good dear, great things don't happen overnight. We can't wait to read it."
Karen had always appreciated her uncle's sincerity. Maybe she was in the clear and the discussion could shift in another direction. But, not so fast; her mother couldn't resist further input.
"Yes, but Karen has been working on writing for quite some time. Have you heard any good news from a publisher yet? Are you even completely finished with everything? The publishing world isn't easy, it even took J.K. Rowling some time to get where she is. Sometimes we just have to be realistic about things. You have an education, even with the job market being the way it is; you could still have a much more stable career."
Not another J.K. Rowling reference, Karen thought. Through her mother's babbling she tuned out. With light flurries dressing the street outside and the sun hiding its face for the evening, she found herself entranced as her nieces and nephews played; she reveled in the innocence she knew they would have for such a short span of years.
* * *
Did her mother have a point? It had been eight years since Karen had received her Bachelor's, hoping to land a position at one of the areas expanding human services companies working with at-risk youth. When she walked across the stage to get her paperwork, the family couldn't have been more proud. Cameras flashed in paparazzi fashion as she paused for snapshots while wondering if this is what she truly wanted. Now she was helping to plan the June wedding of her best friend since high school, Tanya. Yet this wedding didn't seem to be helping her gain points, because the people around her seemed to feel as though she were somehow behind in life.
Karen once overheard her mother say to a neighbor, "I hate to say it but my daughter is thirty with no sight of anyone taking her hand, and she just might be one of those people who aren't supposed to be married.  Just like my sister, sixty-years old, never had a husband, no children."
She did come close once: she had been formally engaged to a physical therapist for a major-league baseball team. Brian's proposal of marriage was a page from a storybook. Catching a last-minute flight from middle-of-nowhere Minneapolis to Portland, he arrived at Karen's townhouse during a confusing period of her life –one of many such. The only thing she was certain about was her love for him. When he rang her bell on a misty northwest night, she opened the door and her jaw dropped. She was in shock as the misty rain graced her amber toned flesh. They weren't supposed to see each other for another two weeks. Before she could gather her wits, Brian simply gave his million-dollar smile and said "Let's get out of here." She obliged and, with childlike anticipation, grabbed her flip-flops. He draped her with his heavy leather jacket. She was anxious to ask the details, but he laid a finger across her lips and kissed her forehead.
He had rented a sporty Mustang and they drove to a beach a few miles away. It had closed hours ago. He opened the door for his lady and grabbed a quilt from the trunk. It was one that Karen, as a child, had made with her grandmother.
By now it was just too much for her to remain silent. "Brian, what is this about?  You have to tell me!"
"Do you know how much I love you?" he asked softly. He pulled a basket from the trunk and took her hand as they walked down to the beach. He spread the quilt, lit two candles for the years they'd been together and unveiled a basket full of her favorite treat, a Dean and Deluca Hors d'oeuvres platter: red wine and pastries.
Her almond eyes locked onto his and she planted her face in his masculine neck.
This was the romance she was hoping existed in him, the intimacy she had been longing for. The sound of the crashing waves echoed around them as they held each other in silence. A single tear found its way to the bottom of her chin. He tenderly wiped it away.
"I know how special you are and I can't live in this world any longer without knowing you will be my wife." Like a magician, he pulled out a princess-cut rock from under his sleeve. Now this was unexpected.
Despite their love, there had been issues with his flirtatious ways and promiscuous background. His frequent travel always concerned her. But on a night like this, how could she say no? With uncertainty and reluctance, yet in hopefulness and passion that outweighed it all, a meek "yes" came from her mouth. She did love him, and who could pass up this kind of proposal? She didn't know if something like this would ever happen again.
* * *
Six months into the engagement, her apprehensions were confirmed. Brian couldn't shake his habits. Constantly being in different cities with new, exotic and exciting women had taken its toll on him. After the tearful phone call when he confessed to his activities, Karen was numb. A week after that call, after debating with her conscience and blaming herself, the only thing she knew to do was to write him a letter.
I never thought I would find someone to love me the way you seemed to. It almost seems foolish now that I expected you to be faithful to me for the rest of my life.  I've tried to forget what we shared and in the midst of my disgust, I can't make myself hate you enough. I have sacrificed the greatest part of my life to love you. I know that you didn't truly love me and that you would have never learned how to do so.  Given the chance, I would help a dying dog lying in the street before I would ever show you any compassion.  Have fun living your life, I'll be living mine." –K.
The letter dressed with the scent of her jasmine and lavender fragrance came to Brian's mailbox on a November morning. Actions aside, Brian had a good heart that was trumped by loose behavior. He sat in his cave reading the disheartening words of his former woman. How did he let himself let go of the best thing that had ever happened to him? The visions of random escapades flashed through his brain and his face drowned in sorrow and contempt over his ways. He weakly got up and walked into his living room as if awakening from a deep sleep. Looking out the window, he noticed the leaves falling, shriveling and dying as the ground prepared for the dormancy soon to come, he reasoned that like the season, his time had come to an end as well. The nature out of his window looked so peaceful.  Fair to life was death, it was the only balance. Along with his struggle to shake his habits, Brian also battled with suicidal tendencies as a teen, a secret he kept from Karen and one that she would likely have a hard time conceiving due to his abundant outward confidence. He walked back into his bedroom, and pulled out a small safe in his closet that his father gave him. Inside was a pistol he bought a year ago. With a head full of disdain and a heart filled with pain, he turned towards Karen's picture giving it one last glimpse of apology and without a moment of hesitation pulled the trigger.
* * *
The news of Brian's suicide didn't reach Karen immediately. She was still in her zombie state and she had cut off contact from almost everyone close to her. She had told a few people that her engagement was over, but without giving too many details. She requested that everyone give her some time to get back on track.
"I'm alive, love you," was the message she would leave every week in the middle of the night from a private number to her parents and Tanya. Now with another layer of clutter in her life to straighten out, she found herself trying to mask the pain by being immersed in her daily grind at work.
Then one Sunday morning, she was getting rid of everything that reminded her of Brian.  A photo of their first date, letters sent long-distance, emails, and even a sex-video they had made on a tipsy night.  She curiously watched a piece of it one last time. Then all the mementos, everything, was cut, torn, destroyed and trashed. Through her tearful rant, she opened one last drawer. It was almost empty with the exception of a three-ring binder. It was her unfinished manuscript, a novel in the making that she had started piecing together during college. It was always as if she couldn't finish this coming-of-age saga. Unexpectedly, calmness in her heart took over.  She remembered the first time when she began writing it in the park. That memorable sun-beaming afternoon had her ecstatic and glowing, telling everyone she knew that she was working on something special. In three weeks, she turned out one-hundred pages of pure imagination. Now, once again, the joy bubbled as she gently touched her first love.
She had tampered with it over the years, but neglected to give it the attention it needed. She had treated it like a parent who came in and out of a child's life, and the excuses were identical. Overwhelmed with a career and trying to build up some sort of lifestyle, she left her child collecting dust. The relationship with her and her writing had become estranged. Karen had tried to avoid it even though she thought about it every day. She just couldn't toss it aside completely and chose, instead, to leave it covered in darkness.
Standing in this scene of a mess that was her life, a moment of clarity struck.
Now she made a discovery: it was time to finish what she had started and work on what made her truly satisfied. Her true calling — was an open heart, introduced to a pen.
* * *
Karen worked as a receptionist for a public relations firm. She was known as the shy and charming one around the office. The 9-5 grind wasn't going to get her the production she needed and staying in the zone was key to get back in the groove of her creativity.
Fortunately, she had accumulated substantial paid time off and was able to work out a two-day workweek for the next couple of weeks; this gave her space to catch momentum and keep it. To start work again on her old manuscript felt like going back to class, but sitting in the back as an onlooker. But with a cup of hot black tea on board, and a new found zest for working, the memories came flowing back. And with them there was an abundance of new ideas. The fuel was ignited and her eager fingers led the way. It was actually quite hilarious to read her old work; her style and views had changed dramatically.
She found an editor to help out in the process. Her new partner was a fashion enthusiast named Melanie majoring in journalism at a local university.  She had a love for everything from astronomy to zoology. It was intriguing to get her perspective, a twenty-one-year old, naïve ball of fire, who swore, "My life will be all figured out after I get my Master's." The two women had great chemistry and thanks to Karen's talent and Melanie's tenacity, they landed the interest of a career-climbing agent who was anxious to present new authors' works to publishing houses for review.
The fact that even two people saw her work the way she did was enough of a payoff for her. Writing was her nirvana and gift to the world. Finally, after all of the late nights and early mornings, a new beginning was born. She completed her project written in the form of a series. When she held it in her hands it was like every question had been answered. She knew that this was what her life was made for and was reclaiming it as hers to own.
* * *
Karen got in touch first with Tanya after a six-week hiatus. They had never been apart for so long since they met fifteen years ago. For the first time, she was nervous to call her, feeling like she had abandoned her during the planning of the wedding. Karen's hands shook as she listened to five rings.
"Hello," Tanya answered. "Hi," Karen responded. There was silence for seconds that felt like minutes.
"I'm so glad to hear your voice, are you ok?" Tanya began crying.
"Yes, I'm fine. How is everything going with the wedding? Tanya, I'm so sorry, I left you, I was losing it, please forgive me."
"Don't worry; everything is fine." Tanya replied. But her tone was not right.
"What's wrong?" Karen asked nervously. Her phone's text messages caught up with their conversation, and the inbox quickly filled up with all the messages she had missed from having her phone off for so long.
Karen scanned the texts and everyone she knew had sent her "priority" messages.
Her heart began thumping. "Tanya, what has happened?" she pleaded.
"You didn't hear did you? You didn't hear about Brian."
"What?" Karen exclaimed. An earthquake of feelings began to flood her soul as she listened to Tanya tell about Brian's suicide. She dropped to her knees after feeling all of her blood rush from her body. Curled up on her side, eyes wide and staring, she saw the phone flash Tanya's number. Hands shaking, she picked it up and hit redial.
Tanya rushed to Karen's house to be with her.
This new trial – tragedy — prompted a mix of emotions. Initially, she didn't know how she was supposed to feel. But the prevailing emotion was anger towards a dead Brian. After the break up, she had longed for him to show up at her doorstep again, just as romantic as he had been on the night he had proposed.
In some strange way, she never wanted it to be over and even still felt committed to the thought of them being together again despite their breakup. She was still in love, and that didn't change with resentment. How could he take his own life instead of spending it loving her?
* * *
Eventually Karen knew she had to move past this event. She kept busy so as to not fall into a depression, but she still had to answer to her family who had a million and one questions.  Her mother was distraught, as she had been fond of Brian. At the office, she began to involve herself outside of work with her co-workers whom she previously had no deep associations with beyond small talk and running jokes.  She worked so hard to be comfortable in her own skin and as that confidence was disrupted, she tried to mask the pain with her water-cooler friends.
One Friday night, a few of the girls went out to hear some lounge music, sip cocktails, flirt and gossip about office politics. The after-hours spot was packed with single professionals.  Half the crowd was anxious women who felt time closing in on their remaining chances for companionship and the other half was lustful men craving to satisfy their carnal desires for another night, a winning combination. As Karen and the ladies found open seats at the bar, a few guys wearing identical colognes gravitated to the group. Her companions engaged the men in conversation. Karen struggled just to be sociable. But with the blend of liquor flowing into glasses, the medicine of laughter and loud music, they all started to let their hair down and soon she was no exception.
One mannequin of a man seemed drawn to her side like a magnet. He as in great shape and sported a neat and classic style, ripped from a Ralph Lauren photo shoot and brought to life.
"Hi," he said smiling widely at her.
"Hello." Karen meekly replied.
"It's not often I'll see someone that stands out to me so I had to meet you, I'm Darren."
She shook his hand. "Karen".
He kissed her hand. "Look at that, we're already rhyming and we didn't even try, what else can we match on?" He asked.
"We'll have to find out." Like a giddy young girl she searched for something clever. Flirting wasn't exactly her forte.
"When was the last time you danced with a gentleman?" His eyes dared her to resist his suave. As she released the weight of the world from his subtle words, she stood up and they made their way to the middle of the floor. This wasn't like her. Her crew looked on and talked amongst each other as they continued in their intoxicating frolicking. Karen didn't know the song that played and didn't need to, because all that mattered right now was the experience. They couldn't seem to keep their hands away from each other. It felt like they were the only two in the lounge and everything else didn't matter.
"I'm tired of thinking too much." She said.
"Well stop." He laughed. She moved in and kissed him long and deep.
"That was… wow." He said. They continued their embrace and gradually moved from the middle of the crowd. As the songs passed, they made their way to a corner, right next to a single stall ladies room.
"Whoa, how did we end up in here?" She giggled. He kissed her and locked the door. This was the most excitement she had in a while and she just wanted to live in the moment.
The temperature rose as their bodies tightened and Darren thought this would be a good time to make his move. He kissed her neck and unbuttoned the top of her blouse; she didn't pull back at all. She put her soft hands up his shirt and tenderly rubbed his chiseled frame. He slowly pulled her black leggings down from her waist to her thighs, then lifted her on the top of the sink and began sucking her breasts as she stroked his hair. He moved his hands south, and his fingers were met with warmth and wetness. Was this really about to happen? Karen grabbed the sides of his head to look at him. "Is this ok?" He asked while still working on her. She shook her head yes. Darren lowered himself and pulled her closer to the edge of the sink and put his face between her legs. Karen was rubbing the back of his neck, and looked at herself in the mirror, staring at her reflection as he continued to perform on her. She was embarrassed at how how far things had gone so quickly. After a few minutes of fighting a blend of pleasure and uneasiness, she closed her legs inwards slightly.
He looked up. "Doesn't it feel good?"
"I have to stop, I'm sorry." She made her way off the sink and pulled her leggings up and he came up from his squat.
"I shouldn't have done this, I'm sorry."
"What are we . . . twelve? There's no chaperone. You've got to loosen up a bit sweetheart." She fixed her blouse and never looked up. "Then why in the hell did you waste my time?" He asked wiping his mouth.
She opened the bathroom door. The music had become even louder and she saw that her friends were paired up. They paid her no attention. She walked swiftly through the crowd, handed in her coat check to the attendant and burst out into the freezing night without even covering herself. Cold heavy sleet coated her eyelashes. She lightly jogged to a rail station a few blocks away. Her chariot pulled up like it was there to rescue her right on time.
She climbed aboard into another world among the mix of passengers at this time of night. She leaned her forehead against the window and closed her eyes. Her stop came too soon and now she would have to be alone with her thoughts. She got off and walked the few blocks to her home.
Unlocking the door, she entered her apartment, hesitatingly, uncertainly. She felt too dirty to be in her own abode and like she was an interruption to the tranquility that existed there. Tossing her coat and unzipping her boots, she walked upstairs and crawled her way into bed, lying on her fresh comforter. She rolled over and picked up her draft on her nightstand and, curling up, held it close to her like a security blanket. For the first time since being a little girl, she prayed. She didn't know what to pray for or who she was praying to, but with her eyes shut tight, she did. Soon, she drifted into sleep.
* * *
The grey of early morning peeked through the curtains. Karen woke before the usual alarm call. She didn't wake up tired either. Her body was calm and refreshed after just a few short hours of sleep. She lay there relaxed and drew her lips into a smile. The manuscript was still in her arms.
She opened it and started to read the pages that she had so thoughtfully crafted. She turned on her stereo and played her favorite song. The pain and embarrassment she had been afraid of feeling never even entered her mind. She thought about what happened the night before and simply shrugged it off as one of those ridiculous things she should be allotted to do every once in a while in her life.
This was the first occasion where she didn't become overwhelmed by a mistake.
The same song looped over and over as she kept reading. The birds chirped with the melody and then she finally got it. After all of this time, Karen realized why she didn't finish what she had started years ago.
She saw that every time she had started over, she had been telling herself that since the previous attempts didn't work, all of her efforts were pointless. To her, starting fresh meant she had accomplished nothing in the first place. She had not seen it as growth; instead, she just accepted it as a pipe dream met with failure.
What she didn't realize was that every new step was a deposit in the right direction, like adding coins to a vending machine. She wasn't getting what she wanted because she still needed a few more coins, but instead, she had just been standing there waiting for her snack to drop. When nothing did, she assumed something was wrong with the machine.
"Just finish what you started, girl!" she said aloud to herself. She had never in her life felt such clarity of purpose. "I need you to do this and people need your story."
Now back at the family dinner, Karen reflected on all of the occurrences of the past year. Most of the family had dispersed throughout the house, but she still sat at the table. Her mother was clearing the dishes. As Karen watched, she thought to herself how interesting it was that her mother viewed her as someone who was making too many mistakes.  Her mother had driven away two spouses before she was forty, reneged on dedicating time to her church countless times and almost lost the house due to her irresponsible spending habits.
The person who gave her life had been given so many chances to get it right and no one ever said anything. But Karen's strikeout on her own passion came after the first swing. Why was that?
Her mother picked up the plate from in front of her and saw her daydreaming.
"What's wrong dear?" Karen looked at her and for the first time ever, she answered this question honestly with an aura of calmness and satisfaction, "Nothing."
Copyright © 2016 Waymon Brown
The Happy Entrepreneur: Get Profitable!  guide can help you stay strong and encouraged in your goals!  Are you ready?
Become a subscriber to www.TheEsquireProject.com and get (3) gifts. 1.  Start every week off with a big dose of unstoppable confidence in your pursuits by joining: The Weekend Minute, a 30 minute monthly conference call that helps you stay inspired in your journey of entrepreneurship.  2. Receive a copy of: Dream & Achieve!, an easy and simple guide to help you accomplish your goals.  3.  Enjoy a complimentary sample of: The Happy Entrepreneur: Get Profitable! guide. Experience it all by subscribing here!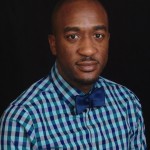 Written By: Waymon Brown. Creator of theesquireproject.com. Email info@theesquireproject.com