Check out: The Happy Entrepreneur: Get Profitable! a PDF guide to get profitable using your skills, talents and knowledge with do-it-yourself entrepreneurship.
How Much Is Your Education Worth?
When education meets free enterprise, unprecedented opportunities can arise.  But education can also be like currency in that — the strength of its spending power is often determined by its use.  $10 spent on lunch London wouldn't satisfy your stomach as much than if you were in say, New Mexico.
In most traditional jobs, even with an extensive academic education, a person may find that they only go as far as there are positions and locations available within within that company, and only then sometimes — as far as the Company budget allows them to.
In entrepreneurship, (where a person offers something of value to another party for a price), with the right competency in key areas, a person may usually find that they can earn as much as they are willing to provide and deliver on.
Education has it's place in both a secular job setting and within entrepreneurship, however, the way that education is used and what it enables a person to do, largely determines its overall value.
The Purpose
Education is intended to influence the way a person understands information, in order for them to apply it in a useful manner to achieve objectives.  Furthermore, an educational program should ideally be able to project quantifiable results from the application of its content and processes.  An individual success in that regard is respective of their applied individual efforts.
When the ball is in your court as an entrepreneur, it is vital to understand not only the price of your education, but the overall worth of what you are getting.  In like manner, you must also determine what it costs you if you don't apply what you have learned.
So how much is your education worth when you consider the returns on the investment that you receive from learning about entrepreneurship and what will it cost if you do not use the tools made available to you?
Copyright © 2016 Waymon Brown
Projected Returns From Applying Entreprenurial Education
learning to become financial independent
increase in confidence and self esteem
higher levels of energy from enthusiasm
greater sense of purpose from more meaningful relationships
Projected Losses for Neglecting to Apply Entrepreneurial Education
loss of potential profit
loss of time
increase in stress and frustration
failed networking relationships
confusion
The Happy Entrepreneur: Get Profitable! guide can help you use your knowledge to earn the profits that you desire!  Are you ready?
Become a subscriber to www.TheEsquireProject.com and get (3) gifts. 1.  Start every week off with a big dose of unstoppable confidence in your pursuits by joining: The Weekend Minute, a 30 minute monthly conference call that helps you stay inspired in your journey of entrepreneurship.  2. Receive a copy of: Dream & Achieve!, an easy and simple guide to help you accomplish your goals.  3.  Enjoy a complimentary sample of: The Happy Entrepreneur: Get Profitable! guide. Experience it all by subscribing here!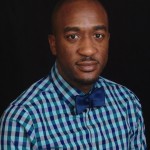 Written By: Waymon Brown. Creator of theesquireproject.com. Email info@theesquireproject.com