Check out: The Happy Entrepreneur: Get Profitable! a PDF guide to get profitable using your skills, talents and knowledge with do-it-yourself entrepreneurship.
Thrive Online!
Everyone knows that we're in the information age, but very few people know where to find their place as individuals within this time period. Having the ability to monetize our skills, our talents and our knowledge is of the most feasible ways to control of our financial destinies, while designing a lifestyle that gives us the flexibility over our time to spend it doing things we love the most. One excellent medium to facilitate this, is by developing our own online platform that showcases our value to the world and using a personal website as our base of communication to do so.
These days, having your own website has become like having a jeep on a safari trail. Sure, you can get around without one, but imagine all the fun you'd out on if you could not freely roam in the wild in a vehicle that was designed for adventure!
A few years ago, website creation was restricted to tech-savvy enthusiasts who were part of an elusive subculture and using their services was costly, confusing and intimidating.  But in recent years, there has been a dramatic shift! Thanks to inexpensive, simplified and easily accessible technologies, the time has arrived for you and I both to have the opportunity to benefit from all that the web has to offer.
As of 2012, there were already hundreds of millions of websites. That number will soon be in the billions. This is a great time to for an individual, even with a limited budget to become profitable.  It's estimated that annually, Americans are spending well over $200 billion online on retail items alone and that number could double in the next couple of years!  A good chunk of those dollars were spent with solo home-based business owners taking advantage of the opportunities to create cash flow online.
WHAT ARE SOME OF THE BIGGEST ADVANTAGES THAT A UNIQUE WEB PRESENCE HAS TO OFFER?
You can turn it into a 24/7 low-maintenance highly profitable machine
You can create a more flexible lifestyle for yourself by having greater control over how you use your time
You can influence countless people, build meaningful relationships and create a massive, strong life-long network
So, the first thing to ask to begin enjoying these benefits and many more is, "What do I want to do with a website?"
Is there a digital magazine that you always wanted to start?
Are you an artist or designer looking to create a portfolio for your work?
Would you like to sale retail products?
Would you like to create your own original products for sale?
Do you have a skill in some area and would like to provide a service around it?
Would you like to create an influential forum or social network where people within a certain interest can come together, socialize and share?
Maybe you'd like to do a little bit of it all. So, if you have a vision, now is the best time to go for it!  There's no need to get overwhelmed by the process even if you have very limited technical experience.  Neither do you have to worry about not doing everything right as you grow.  That's because as long as you display honest and commitment to your work, creating an online platform is the most forgiving form of business you can participate in.  Your mistakes and follies can still lead you in a direction that is more appropriate for with your objectives and in harmony with your values.  Along the way, you'll be getting feedback as to what works and what doesn't.  No matter where you start, however, the first thing you should consider is how to save yourself time, energy and money in reaching your goals.
Copyright © 2016 Waymon Brown
The Happy Entrepreneur: Get Profitable! guide can help you thrive online!  Are you ready?
Become a subscriber to www.TheEsquireProject.com and get (3) gifts. 1.  Start every week off with a big dose of unstoppable confidence in your pursuits by joining: The Weekend Minute, a 30 minute monthly conference call that helps you stay inspired in your journey of entrepreneurship.  2. Receive a copy of: Dream & Achieve!, an easy and simple guide to help you accomplish your goals.  3.  Enjoy a complimentary sample of: The Happy Entrepreneur: Get Profitable! guide. Experience it all by subscribing here!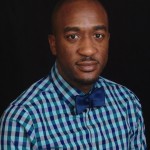 Written By: Waymon Brown. Creator of theesquireproject.com. Email info@theesquireproject.com