Check out: The Happy Entrepreneur: Get Profitable! a PDF guide to get profitable using your skills, talents and knowledge with do-it-yourself entrepreneurship.
The Winners Circle
The people who have have had the greatest impact on the world mastered what they were the best at.
In the 90's, the rivalry between two NBA teams, the New York Knicks and the Indiana Pacers was iconic.  If you were to ask a fan of either team what made these games so memorable, few will hesitate to exclaim with warmth and some with heartbreak, a rather scrawny guy with arms as thin as tree limbs named Reggie Miller.
Miller was a tremendous 3-point scoring threat, arguably the best ever.  When his Pacers needed a comeback, he was the go –to guy in the last few minutes of a game.  His speed, agility and ability to get clear looks at the basket in tight situations, set him apart from many others that played his same position.
During one playoff game, the Pacers were down by 6 points with a few seconds left to tie the game against the Knicks. Not only did Miller tie the game, but he won the game to a shocked and dismayed Madison Square Garden crowd, taunting Brooklyn filmmaker and die-hard Knicks fan Spike Lee to let them know that once again he got the best of his hometown team.
This would be one of many times Miller helped his team in the last moments of battle.  His steady play eventually landed him a spot in the NBA Hall of Fame.
There are many dimensions to being a skilled athlete in the game of basketball and though Miller's game wasn't one dimensional, his specialty was in shooting the ball from long range.  The excitement that he brought to basketball with his scoring ability was often the difference between a basketball fan watching one of his games and changing the channel to see the next spectacle of an athlete that they could find.
Cleaning Your Junk Drawer
You don't always need more – sometimes you just need to get rid of some things to see that you already have enough.
Remember doing end-of-summer shopping for school supplies? I'll always remember the summer before I started 6th grade. I tried to persuade my mother that we needed to do this shopping soon so that I would be prepared for the upcoming school year.  She assured me that we would — but on one condition. I was to try to find in my room all of the supplies that were left over from the last school year. Whatever I didn't find that I still needed, she would buy them for me.
The last thing I wanted to do, was to go through crammed desk drawers to dig up old school supplies. Nonetheless I obliged and — what discoveries I found! After cleaning out the drawers, I realized that I had pens, brand-new pencils, notebooks, highlighters, packs of paper and folders – enough for the entire year.
Sometimes, we may be so busy searching outside of ourselves for what we don't feel that we adequately possess, that we don't realize how much we already have, especially if we don't use it regularly. My initial unwillingness to go through the drawers got in the way of seeing that I already had all that I needed.
Have you forgotten about the talents, skills and knowledge that you already possess?  Have you forgotten about the wonderful traits that others love about you?  In the game of achievement, start with the end in mind.  Play to your strengths and watch how many times you earn a victory.
Copyright © 2016 Waymon Brown
The Happy Entrepreneur: Get Profitable! guide can help you identify your strengths and profit from them!  Are you ready?
Become a subscriber to www.TheEsquireProject.com and get (3) gifts. 1.  Start every week off with a big dose of unstoppable confidence in your pursuits by joining: The Weekend Minute, a 30 minute monthly conference call that helps you stay inspired in your journey of entrepreneurship.  2. Receive a copy of: Dream & Achieve!, an easy and simple guide to help you accomplish your goals.  3.  Enjoy a complimentary sample of: The Happy Entrepreneur: Get Profitable! guide. Experience it all by subscribing here!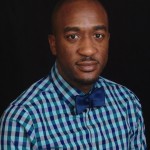 Written By: Waymon Brown. Creator of theesquireproject.com. Email info@theesquireproject.com