The Craft of Connecting
Take 1                                                                                  
It was the night before Friday and all was busy in Carla's apartment as she was putting on her finishing touches in the bathroom mirror.  She saw a flyer a couple of weeks ago for a networking mixer for professionals and tonight's the night.  In the back of her mind, she feels that these events rarely end with and good leads for sales or referrals, since she makes her own custom handmade jewelry.  But she goes anyway with a pocketful of business cards and her fingers crossed.
When she walks in the building, she sees the usual crowd.  Real estate agents, insurance brokers and well, her.  There are a few people huddled around talking, sharing a laugh here and a serious conversation there.  She overhears a few of the chats.  "Anytime you're in the housing market, give me a call, I know all of the property in this area…"  "Well, I'm a chiropractor, you should stop down sometime.  I'll give you a free consultation and $15 off your first visit."  She moves along and sees the guy hovering over the finger food table, where the best part of his night is the new shrimp and dip that he can try.  She spots a young lady who's hanging around solo and she sparks a conversation with her.
"Hi, I'm Carla."
"How's it going? I'm Linda."
"It's nice meeting you Linda.  So what brings you out tonight?"
"Ah, you know.  Wanted to check out the crowd and see what's going on.  I really hate coming to these things but it's a good way to try to meet potential customers."
"Me too!  I was so skeptical about tonight because you can rarely get good connections.  It's really like a numbers game I guess.  So, what do you do?"
"I'm a hair stylist." Linda replied.
"Really?  That's cool!  Have you been doing that awhile?"
"About five years.  I just opened up my own shop a couple of months ago.  Things are kind of slow right now, because I'm just servicing the clientele that I brought over from my previous employer.  I'm looking for a few other cosmetologists so that I can service more people in the community and build a solid reputation.  There aren't even any other shops around me for a few miles but things have still been slow.  business is new tome, so everything is a work in progress."
"That's awesome that you branched out and I know how hard it can be when you're working for yourself."  Then Carla gets an idea.
"Have you ever thought about making money from selling products at your shop?"
"I've thought about it and eventually, I'll get into retailing hair products, but right now I don't have the funds for that type of investment."
"Well what if you could make money from selling products without any investment?"
"How would I do that?"
"Well, I create my own handmade custom jewelry."
"Really?"  Linda replied.  "I love handmade jewelry!"
"Well maybe we could work out a situation where you sold some of the jewelry on consignment to your customers?  It wouldn't take up too much space, you could probably just have a few pieces on display in a small area for them to see.  It could be a great way to make some additional income while you're building your clientele."
"That might be able to work.  Linda says with a little uncertainty.  "Do you have any samples of your work?"
Carla then shows Linda some pictures of her designs on her phone and Linda is indeed impressed.  "I'll tell you what.  Why don't we get together next week to see what we can work out.  I think this could be great for both of us."  Carla suggested.
"Ok.  Here's my card, give me a call.  I think I might want to even get a couple of your pieces for my mom and sister."
"Great!"  Carla gleefully responds.
"I wish I could stay a little longer, but I have to go pick up my son from my mother's house."  Linda informs her.
"Oh, you have a son?"  "Yes, he's seven and the love of my life!  I'm trying to find a sports program designed for kids with special needs to keep him busy outside of school.  But anyways, it was nice meeting you."  Linda says.
"You, too and I'll talk to you soon about the products."
Linda leaves and Carla hangs around the mixer a little longer and gives out  a few more business cards to see if she can get a lucky streak going.  About an hour later she leaves and stashes some of the business cards that she has collected tonight in her junk drawer where dozens of other cards reside.
The rest of the week though, all is silent on her cell phone as she anticipated hearing from at least the cosmetologist.  She decides to give her a call and leaves a message on her answering machine to inquire of when they can get together to talk about some consignment work.  Days pass and still — no reply.  What happened?  Better yet, what didn't happen?
The Matrix
When we consider Carla's unsuccessful evening, practically all of the reason can be assigned to her lack of understanding on why she should have went to that event in the first place.  Probably everyone else at that event was there for the same reason — which was to help themselves first by promoting what they do.
So often, people end up treating each other like they're in a lunch line in school.  There's a silent intention going on to casually get to the front of the line so that they can get their meal first to fill their stomachs without considering how everyone else is just as hungry and needs to eat too.  But imagine for a second if all of the people in line decided to wait to eat until everyone else in line has their meal in front of them.  If they thought like this, it wouldn't really matter who was first in line, or who was last.
Networking, at its core, is a concept that a lot of people don't really resonate with even when they believe that they do.
Think of a network much like you think of a piece of rope.  A piece of rope is made up of threads that are all tightly woven together to support each other, thus creating the rope.  All of the threads support each other for a common outcome.  So in social terms, whether in business or in personal relationships, networking is really the coming together of mutually beneficial relationships where all of the "threads" win with the support of each other.
In Carla's case, she wanted to help herself before helping Linda.  She saw Linda's shop as an opportunity for her to distribute her goods.  While she would have been willing to share the profits, her behavior should have been centered around how she could be of service to Linda first.  She should have focused on being a friend to Linda before anything else.
Why Friends First?
Just as in any other type of relationship building, often, the best way to let things sprout is to genuinely get to know people for who they are, appreciating their qualities and seeing how you can fit into each others lives in an authentic manner.
Linda, mentioned a couple of important things that were going on in her life that Carla could have focused on before promoting her jewelry business.
She mentioned that she was looking for other service professionals to work at her shop in order to build her businesses reputation.  This means that perhaps Carla could have checked around to see if she knew anyone already who's in the beauty industry that might be able to help develop Linda's new business.
Linda also mentioned that she has a son with special needs and she's looking for a sports program for him to get into.  When Carla made the follow up phone call, she could have mentioned that she'll be on the lookout for anything that she comes across that might be good for her son, or, she could have even sent Linda a link to her email after doing a quick search online, since Linda is probably a busy single parent trying to balance out business ownership and motherhood.
Carla's self-interest may have strongly prevented a budding networking relationship between her and Linda, because Linda might be apprehensive in contacting Carla since she's not really sure if introducing jewelry sales into her shop right now is the best way to go for growth.  But one thing that may be true, is that Linda probably would not have shut the door on Carla being of service to her with the things that she mentioned she needed help with.  See where I'm going?
Have you ever been a situation similar to this where you felt like either Linda or Carla?  Don't worry about the growing pains of learning interpersonal skills in entrepreneurship.  You can get a second chance to make a better impression and start off brand new interactions with a solid first impression too!  Would you like to know how?
Copyright © 2016 Waymon Brown
The Happy Entrepreneur: Get Profitable! guide can help you network like a pro!  Are you ready?
Become a subscriber to www.TheEsquireProject.com and get (3) gifts. 1.  Start every week off with a big dose of unstoppable confidence in your pursuits by joining: The Weekend Minute, a 30 minute monthly conference call that helps you stay inspired in your journey of entrepreneurship.  2. Receive a copy of: Dream & Achieve!, an easy and simple guide to help you accomplish your goals.  3.  Enjoy a complimentary sample of: The Happy Entrepreneur: Get Profitable! guide. Experience it all by subscribing here!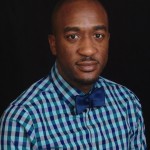 Written By: Waymon Brown. Creator of theesquireproject.com. Email info@theesquireproject.com